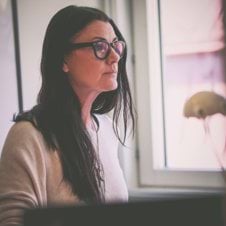 Renée Andersson
Controller – Visit Group
I have been working on Visit since May 2014. I am the fourth member of the finance department. But I do not work as hard as the other three. Not on Visit anyway! That's because I also have my own business activities that do different art projects in my company Perrong7.se.
But here at Visit my part of the responsibility is to handle the costs.
I appreciate the Visit Group very much and feel proud to be working here. My fine colleagues in the finance department and all the other lovely colleagues.